The ARCO national network is one of the largest in the country, with over 1,500 associates and 36 offices. As America's #1 builder of distribution centers and warehouses, we're one of the best training grounds for future leaders in the construction and design industry.
Whether you're working towards becoming a Design/Build Manager, architect, or engineer, ARCO has the mentors, projects and expertise you need to kickstart the career you want.
Discover the Advantages of Design-Build
Not all industrial construction companies follow the same rules. At ARCO, we take the design-build approach. By consolidating design, planning and construction under one roof, our team has more collaboration and fewer roadblocks from start to finish.
When you intern with the ARCO team, you'll see firsthand the efficiency, collaboration, and higher quality standards that design-build offers. Most importantly, you'll start your career with a better understanding of each step in the process.
Learn More
ARCO interns and co-ops don't just shadow Design-Build Managers and engineers; they contribute to current projects in meaningful ways. Because we believe hands-on experience is the fastest way to learn, we're looking for self-starters — those ready to collaborate, ask questions, and make decisions.
Other requirements include:
Minimum GPA of 3.0 out of 4.0
Enrolled in Civil/Architectural/Construction Engineering, Construction Management, or similar degree program
Construction co-op or internship experience preferred
Excellent verbal communication skills and a strong work ethic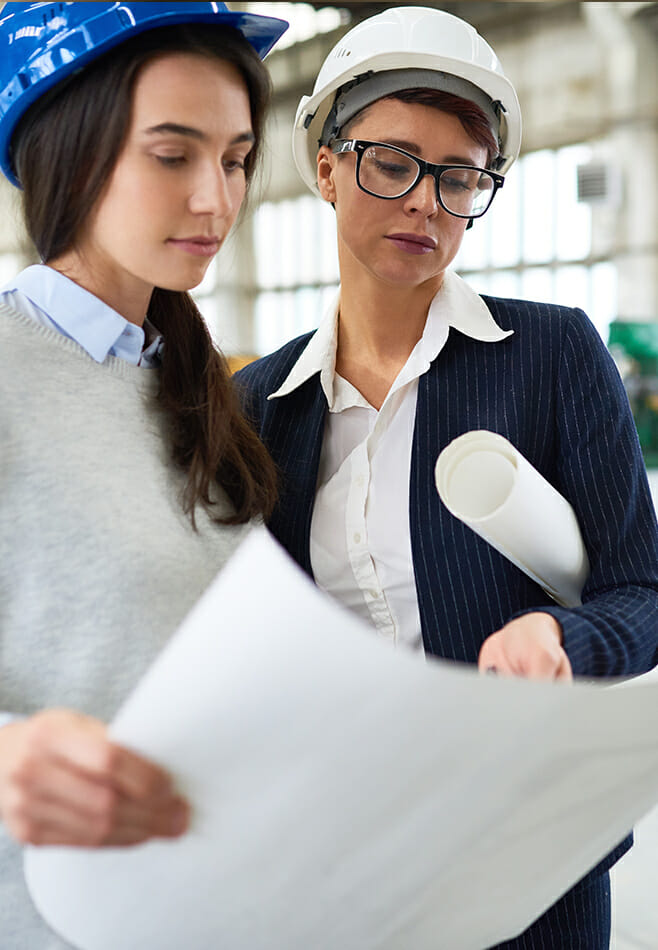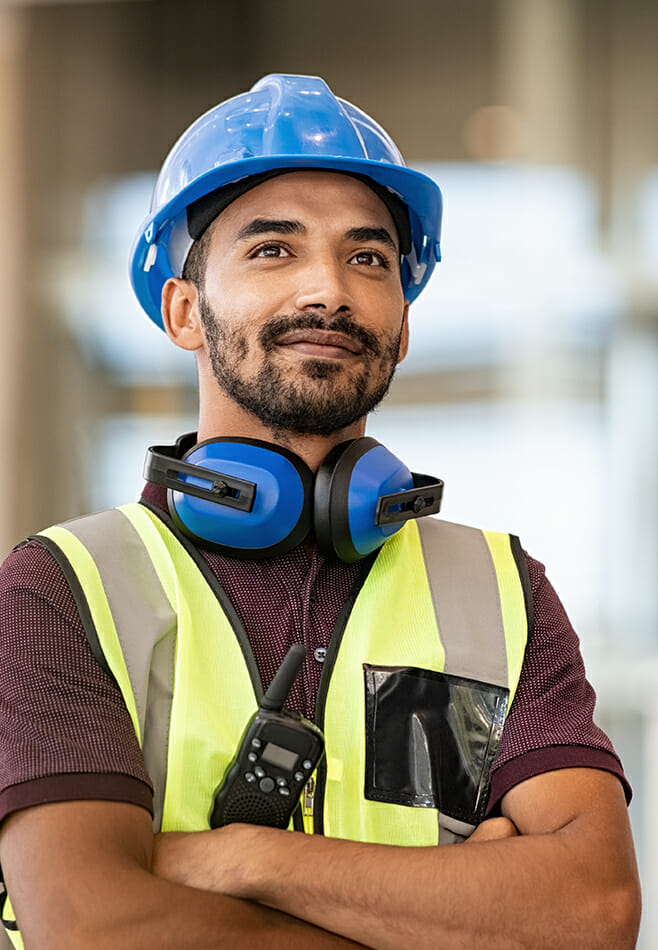 Hear What Past Interns and Co-ops Have to Say
What's it really like interning at ARCO?
"This internship smashed my expectations. I had way more fun than expected, truly enjoyed showing up to work every day, and gained more knowledge than I have in years of school. An added bonus was the housing accommodations, which were awesome as I made a lot of valuable connections.
"I was expecting to learn the Design/Build Manager role from the office through tasks that were low risk. I thought I would be completing more takeoffs/estimates than what I actually ended up doing, which was essentially taking over the buyout phase of a project. My expectations were exceeded mostly because of the trust I was given and the lessons I learned from it. I could not
have asked for a better co-op/internship.
"I expected a "stiff" desk job setting since most of my professors in civil are a little stiff, but ARCO made learning about the process fun. I enjoyed everything from the people, the atmosphere, and the professionalism among people close to my own age. It made seeing myself in a position in the company very easy, and it made completing the work more memorable and valuable.
What You Can Expect
We build careers at every level. In fact, many on the ARCO team got their start as interns and co-ops. Our focus on your future shapes much of our approach to internships and co-ops. We want you to not only learn and connect with mentors who are leaders in their field, but get excited for all the possibilities a career in construction can bring.
Get Hands-On Experience From Day One
We pair you with experienced mentors who take you on as an integral part of their team. You'll learn the ropes, but you'll also be taking the reigns on critical components of current projects. Because we want you to succeed, we always give you access to the people and resources you need to accomplish work you'll be proud of.
Earn Premium Perks & Compensation
Since ARCO interns and co-ops get right to work, we reward you just like we would any other member of our team. You can expect to earn full-time competitive pay as well as other benefits, including:
A temporary housing stipend, based on need
Medical, dental and vision insurance coverage, when you intern or co-op with us for 3+ months
Company-sponsored lunches, happy hours and social events
A stocked kitchen with coffee, soda and snacks
Work Hard. Play Hard.
Yes, we're the #1 builder of warehouses and distribution centers, but it's our people who earned us the top spot. We focus on diversifying backgrounds and experiences of our team. That means we're shoring up projects with every perspective and talent. Because of that, we take on the biggest ventures in the industry today.
Simply put, our team has a work hard, play hard mentality. Our work is fast-paced and challenging, but when a job is done, there's always time to have fun and relax. This allows everyone united in our common goal to not just fit in, but thrive.
Discover ARCO Culture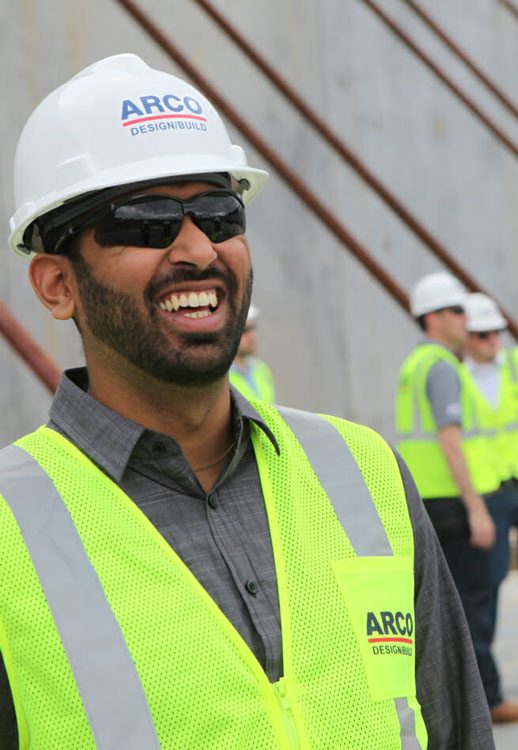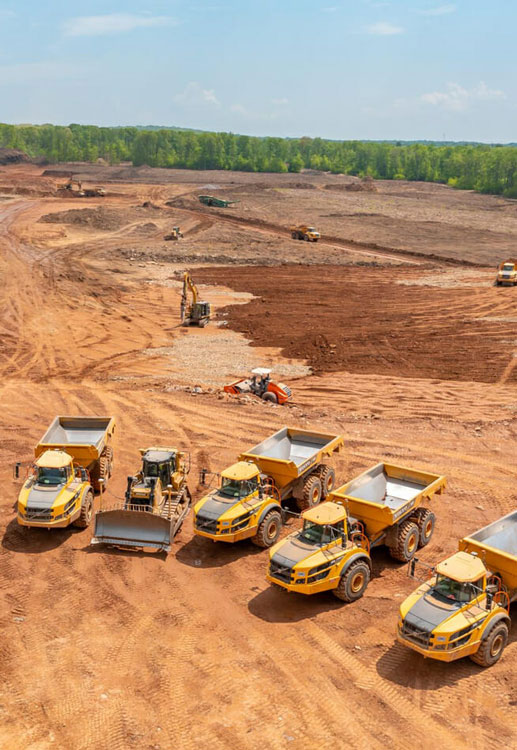 Add Experience to Your Education